MIAMI, FL - November 16, 2023 – Page Vault Inc, leading provider of legal online evidence collection and preservation solutions, today announced it has been selected as "Overall eDiscovery Platform of the Year" in the 4th annual LegalTech Breakthrough Awards program conducted by LegalTech Breakthrough, a leading independent market intelligence organization that evaluates and recognizes standout legal technology companies, products and services around the globe.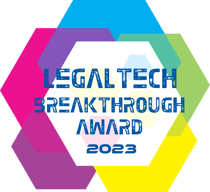 Page Vault is a software and services provider specializing in web evidence collection for legal use.
The company's technology enables legal professionals to quickly capture web pages, social media content, and online videos in a legally defensible manner. Page Vault's interface is similar to a web browser, making it intuitive and accessible to all legal professionals without specialized technical skills.
The result is prepared and exhibit-ready PDF outputs which align with Federal Rules of Evidence in that they portray evidence accurately, contain high-quality imagery, clear metadata, and are tamper-proof.
Page Vault's captures are securely made via the remote browser and stored on a cloud-based portal. Since users don't use their personal browser, this maintains the chain of custody. Furthermore, content is captured and stored in a tamper-proof format, preventing any alterations to evidence.
In addition, due to its remote technology architecture, Page Vault is able to submit affidavits for any web content capture made with the service. Page Vault offers both software for in-house legal teams and an outsourced service meeting the firm's need and requirements for online evidence collection.
"Our aim is to enhance the credibility and reliability of the evidence in legal proceedings. We're proud to receive the 'Overall eDiscovery Platform of the Year' award from LegalTech Breakthrough and believe it solidifies our commitment to the legal market," said Alex Sappington, Co-CEO of Page Vault. "Page Vault has earned the trust of law firms and the largest e-discovery firms everywhere, and we will continue to develop solutions that redefine the landscape of digital evidence collection for the legal industry," Co-CEO, Luke Suydam adds.
The mission of the annual LegalTech Breakthrough Awards program is to conduct the industry's most comprehensive analysis and evaluation of the top technology companies, solutions and products in the legal technology industry today. This year's program attracted more than 1,500 nominations from over 12 different countries throughout the world.
"Overall, Page Vault's combination of innovation, ease-of-use, legal defensibility, and commitment to data integrity make it a core asset in the legal tech market. In today's digital world, information is so readily accessible, it's incredibly important to confirm the reliability of the evidence," said Bryan Vaughn, Managing Director of LegalTech Breakthrough Awards. "This innovation from Page Vault enhances the legal industry's ability to gather and preserve online evidence, while significantly eliminating the time spent in Adobe and other presentation tools, and reducing the time spent collecting metadata. Importantly, it also passes chain of custody requirements creating airtight evidence collection."
About Page Vault
Page Vault is a provider of web capture solutions, catering to legal, compliance, and investigative professionals. Founded with a vision to empower users to capture and preserve online content with accuracy and ease, Page Vault's innovative platform has become an essential tool for archiving web-based evidence. With a steadfast commitment to quality and customer satisfaction, Page Vault continues to redefine the landscape of web archiving technology.
About LegalTech Breakthrough

Part of Tech Breakthrough, a leading market intelligence and recognition platform for global technology innovation and leadership, the LegalTech Breakthrough Awards program is devoted to honoring excellence in legal technologies, services, companies and products. The LegalTech Breakthrough Awards program provides a forum for public recognition around the achievements of LegalTech companies and solutions in categories including Case Management, Client Relations, Data and Analytics, Documentation, Legal Education, Practice Management, eDiscovery and more. For more information visit LegalTechBreakthrough.com